Your Photo
If you have a favourite photo you'd like us to use on your Esprit ID badge you can upload it right on this form. There are some requirements. It must:
NOT USE PHOTOSHOP, SNAPCHAT FILTERS etc. to alter your appearance
be clear and sharp, with reasonable color quality
be in Portrait format (taller than it is wide)
at least 400 pixels in width, and more than that in height
be recent
show head and shoulders only, showing your face clearly (no full-length or 3/4 length shots)
show only yourself (no group shots)
show you in the gender in which you'll present yourself at Esprit
be less than 1MB in size
be in JPG, TIFF or PNG format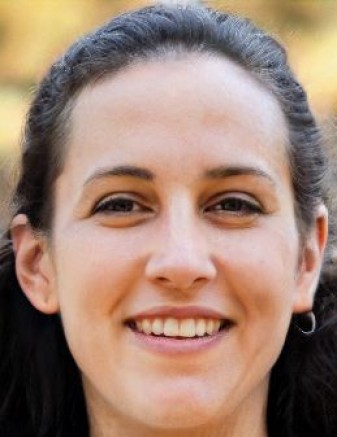 This image meets all the requirements, except that it's shown at half size.
You can also ask us to use your latest Esprit Yearbook portrait. (We can't go back to older years).
If you don't have a suitable picture, don't worry. We can take one when you check in at Esprit.